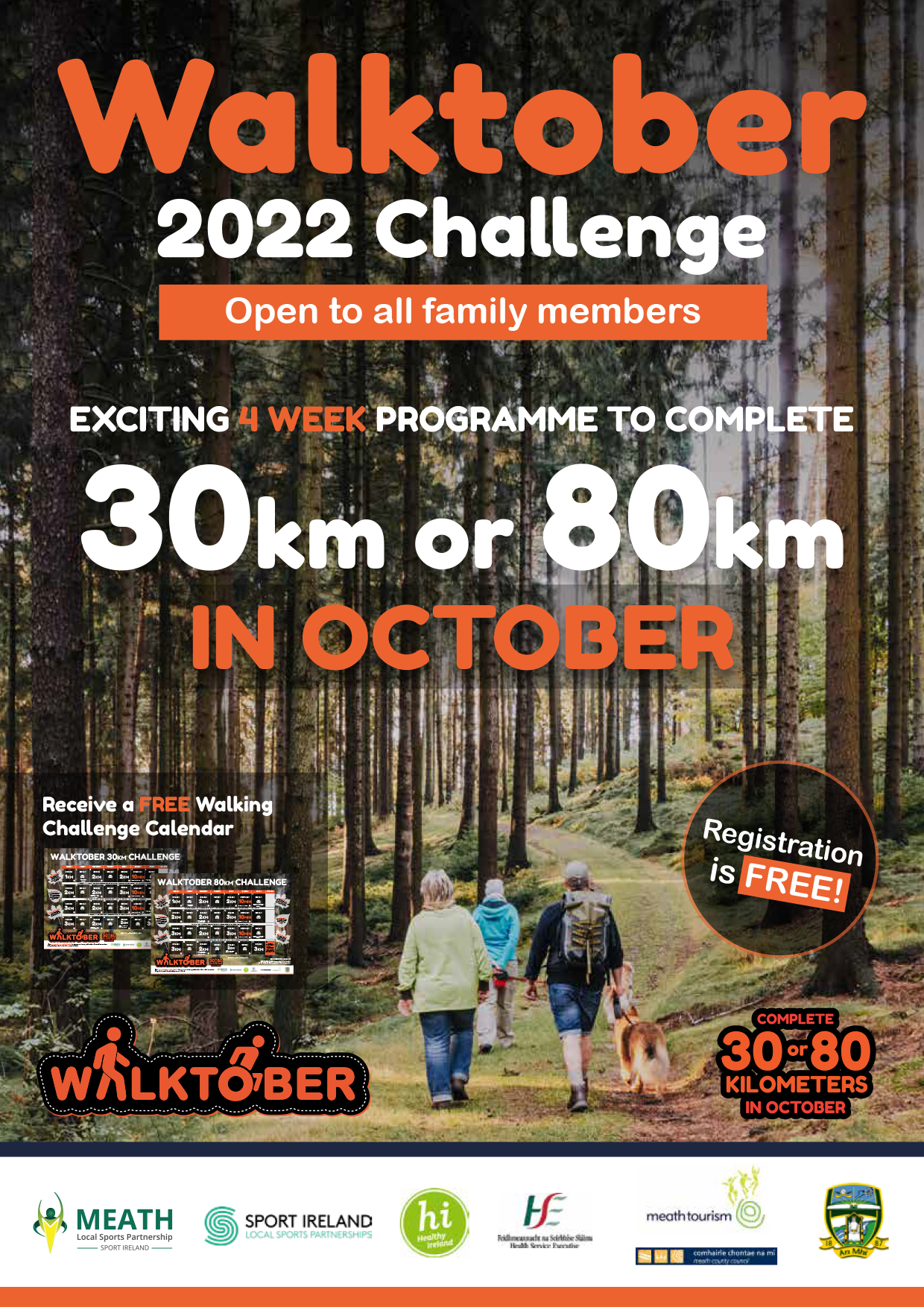 Walktober 2022
October
01,
2022
-
October
31,
2022
Meath Local Sports Partnership, Meath County Council and Meath Healthy Clubs are running Walktober to help encourage you to stick on your shoes and get walking. There will two challenges for the month of October; a 30km walking challenge & 80km walking challenge. This will include tips & tricks to help you achieve these targets while also giving you a monthly plan to follow.
Walktober is a great way to take up walking with our 30km walking calendar challenge. The 30km challenge is designed to slowly increase physical activity and walking levels throughout the course of the month of October. The calendar will guide you through the month giving you a plan to follow each week to reach your targets while keeping it fun and enjoyable. The 30km challenge is suitable for those who would like to take up walking but is not limited to beginners!
The 80km challenge is great for those who are intermediate/advanced walkers and want to challenge themselves during October. This 4 week challenge is designed to challenge those who already actively take part in walking. Weekly plans are included to help reach weekly targets. Daily tips and tricks will aid you in completing the 80km challenge.
Walktober is a challenge EVERYONE can participate in.
Helps improves overall health & wellbeing
Boosts your overall mood.
To register please click the following link: https://eventmaster.ie/event/rbGWuPmS9y