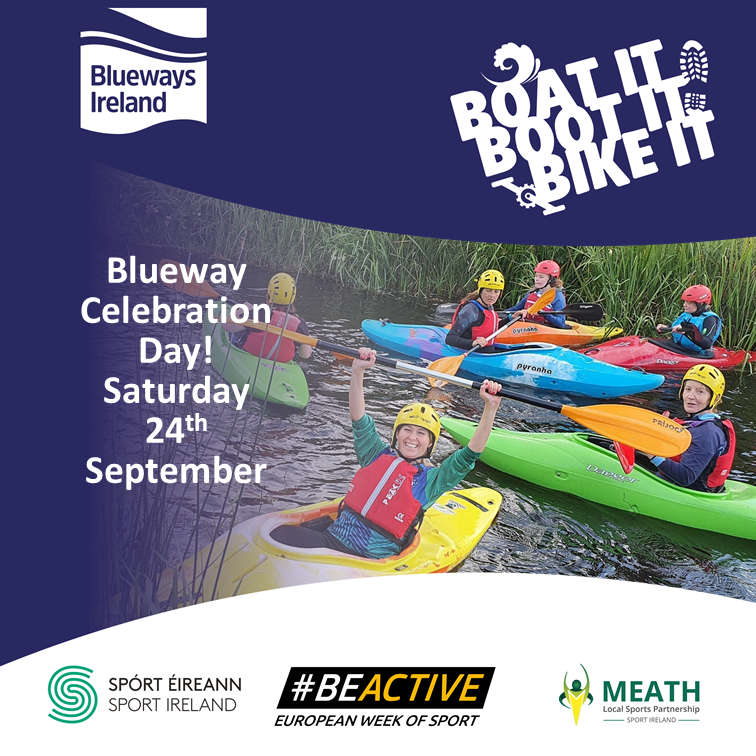 Meath LSP in association with Boyne Valley Activities are hosting a Blueway Celebration Day for Adults 50+ on Saturday 24th September!
The Boyne Blueway Trim is a beautiful stretch of the river Boyne which flows from Trim to Bective Mill.
Boyne Valley Activities, situated in Trim, will deliver 2 sessions on the day:
Morning Session at 10am—Beginners Come n Try Canoeing Session for Adults 50yrs+
This will be a fun morning trying out the 'Sit on top kayaks' in calm waters. Coaches will be on hand to take you through the basics and give you some tips. Participants will be on the water for 2hrs. Suitable for beginners who are confident in water.
Afternoon Session at 2pm – Trip down the Boyne Blueway for Adults 50yrs+
Participants will have the opportunity to paddle down the Boyne Blueway on a 'Sit on top kayak'. Coaches will guide participants down the Boyne and teach you the basics. Participants will be on the water for 2hrs. No experience needed, just a reasonable level of fitness.