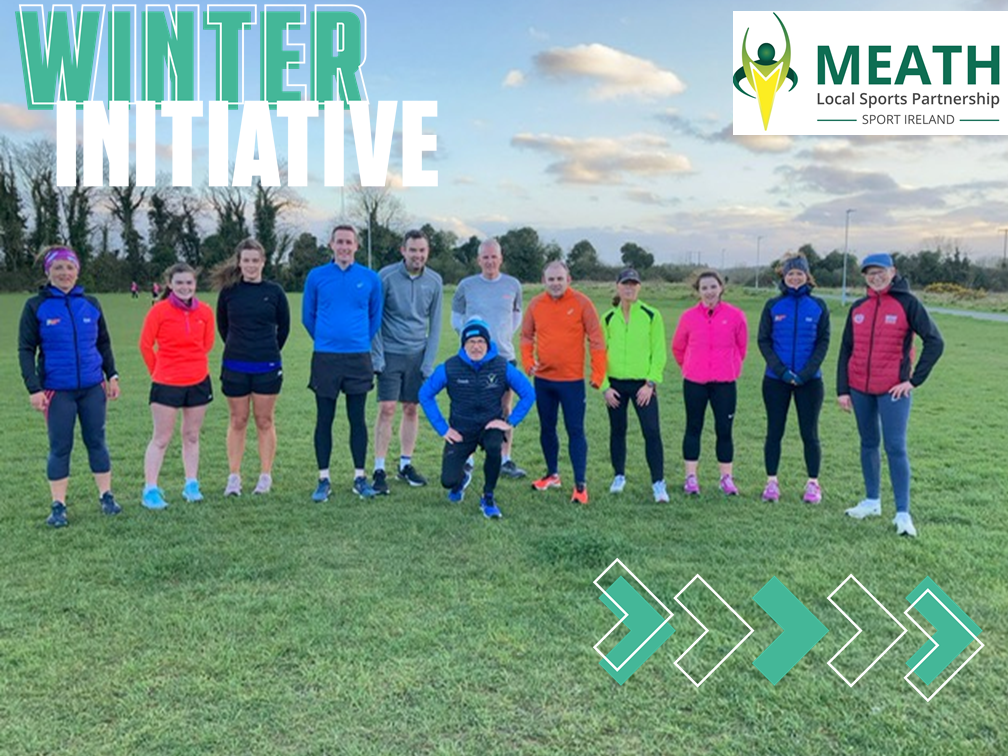 Winter Initiative – Meath LSP
November
02,
2022
-
January
31,
2023
The Winter Initiative campaign developed by Sport Ireland is a 90-day challenge across November, December and January encouraging participants to increase their daily activity over the course of the campaign. The main aim of the program is to get as many people active as possible. The challenge requires participants to track their chosen physical activity using minutes of exercises. Participants track their daily activity through a downloadable exercise calendar provided by Meath LSP with the aim of reaching 90 minutes of exercise per week which can be spread across the week or in 2/3 sessions. The challenge will also promote a healthy lifestyle incorporating the 5 ways to wellbeing.
Participants who sign up for this initiative will receive the activity tracker calendar as well as weekly motivational messages & exercise tips via email. Participants can also submit their progress to their LSP to be included as a case study on their online platforms.
If you would like to take part in the Winter Initiative please sign up via the registration link below.
Registration Link: https://eventmaster.ie/event/kkjACK2TA2
Check out: https://www.sportireland.ie/winter-initiative/winter-initiative-lsp-activitiesand search for Meath LSP to find a programme near you!