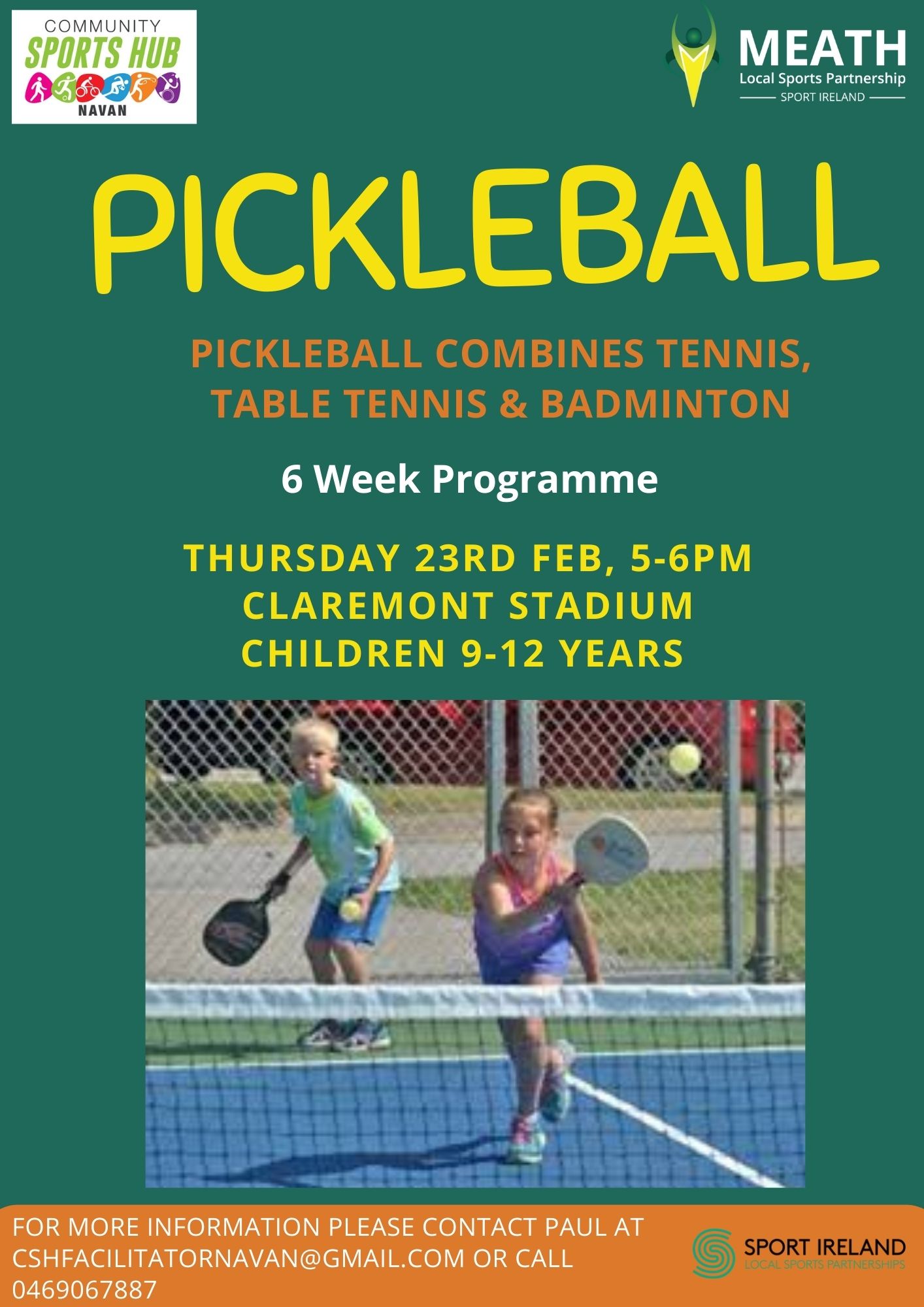 Community Sports Hub Pickleball
February
21,
2023
-
March
31,
2023
Pickleball is a mixture of Tennis, Table-Tennis, and Badminton. Pickleball is played in doubles indoors or outdoors, the net is lower and court smaller then a Tennis Court. Pickleball is great fun and suitable for all abilities.
Date: Thursday 23rd February
Venue:
Claremont Stadium Navan
Age: 9-12 years
Time: 5-6pm
Registration is mandatory for all programmes & must be completed in advance of attending.
Register: https://bit.ly/3vbaKQZ