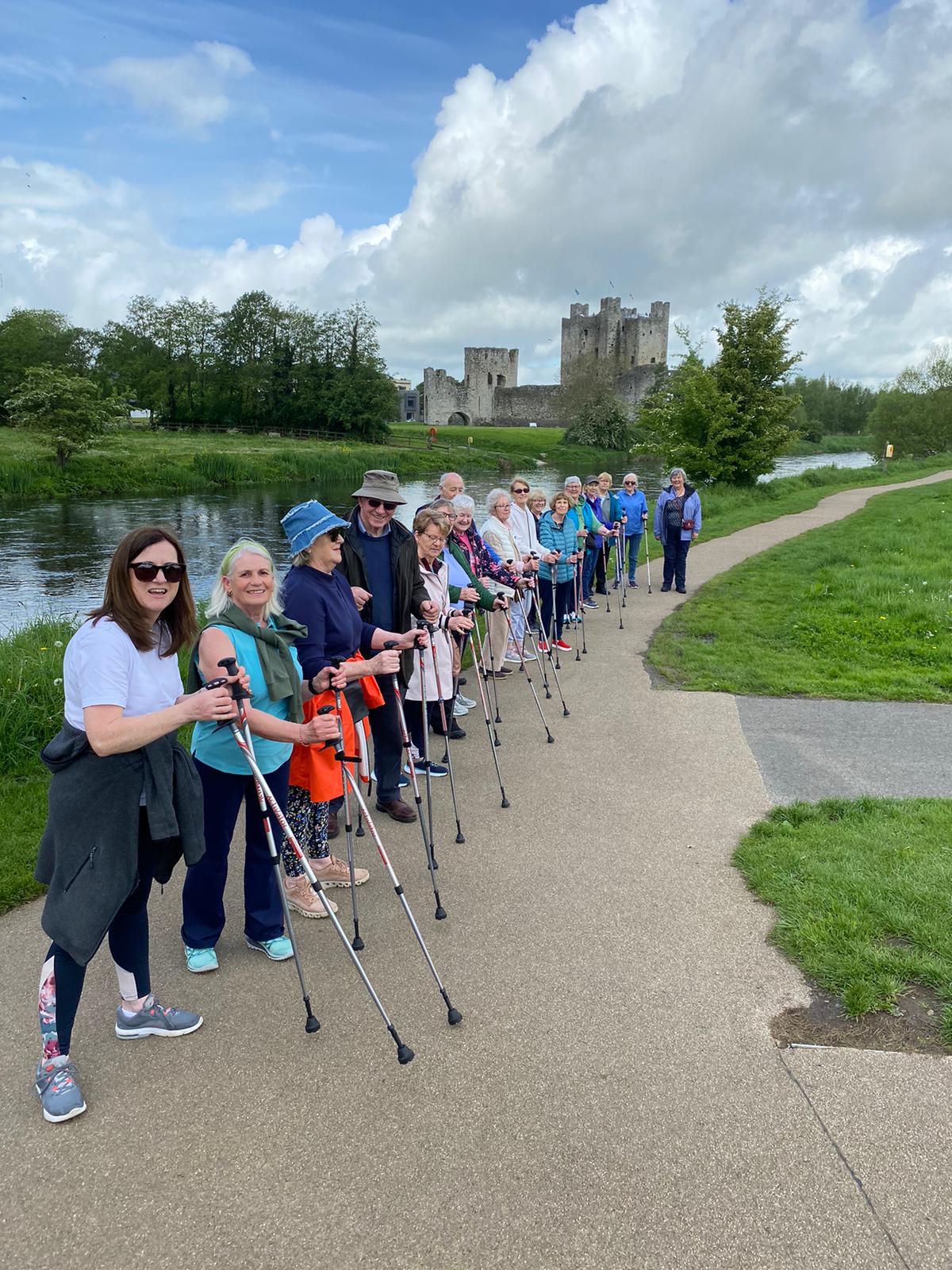 Activator Pole Walking
August
17,
2023
-
September
21,
2023
Activator Poles
Meath LSP a Come & Try Activator Pole programme. This programme is ideally suited to people 55+ and will run for a period of 6-weeks.
ACTIVATOR Poles are designed by qualified therapists and are particularly suitable for people with balance concerns or mobility issues.
A qualified tutor will lead 1hr walk each week which includes strengthening and mobility exercises using activator poles. Suitable for all levels of fitness.
This programme is also a great opportunity to meet others and have a chat! Poles will be provided each week.
Who is this programme suitable for?
Adults 55+ of all fitness levels
Adults with post hip/knee surgery
Adults with Parkinson's Disease
Adults with Osteoarthritis
Adults interested in fall prevention
What are the benefits of Activator Pole walking?
Improves stability
Reduces impact on hips/knees
Improve strength, aerobic fitness, balance & range of motion
Improve posture
Promotes better gait pattern
Booking is required as there are limited spaces available. Please contact me at 046-9067887 or email Lisa at lodowd@meathcoco.ie